Foreign investors urged not to be dissuaded by Moody's erroneous stance on Sri Lanka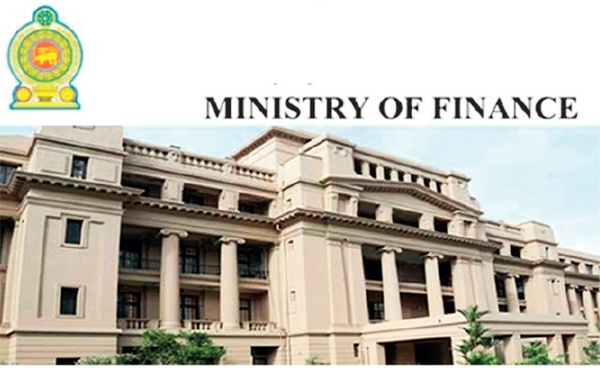 In response to recent Moody's ratings, the Central Bank of Sri Lanka issued the following statement.
We observe, with disappointment, the rating downgrade by Moody's Investors Service and the recent release of an erroneous analysis by an international investment bank expressing concern s about Sri Lanka's economic and financial strength and external debt service capacity.
This downgrade and the report failed to do justice to the ground reality of the ongoing rapid economic recovery backed by vastly improved business confidence arising from the return of political and policy stability after a lapse of five years. Such announcement is also unwarranted especially at a time when the new Government is about to announce its Budget for 2021, spelling out the policy framework proposed in the medium term.
While Sri Lanka too like many of its peers in the emerging market group, experienced initial capital outflows, exchange rate depreciation, slowdown in activity, and pressure on government finances, in response to the effects of COVID-19 pandemic, unlike many of its peers, the country has been able to decisively deal with the domestic spread of the pandemic, for which Sri Lanka is hailed as one of the few countries to have been able to do so. The swiftness with which decisions were taken followed. by the landslide vi story of the Government, Sri Lanka is now moving along a recovery path towards growth and stability.
Merchandise exports have returned to pre-COVID monthly avers ges of US dollars 1 billion. With the curtailment of non- essential imports, the trade deficit has improved notably. Although inbound tourist movements are not yet allowed, other services exports, including IT services and shipping, remain robust. Workers' remittances have recorded a sharp increase in spite of the initial expectation of a slowdown. Amidst the COVID response the Government also initiated reforms in State Owned Enterprises (SOE) and the Impact of such actions can be seen already with some SOE's showing positive results.
Foreign Direct Investments, which slowed in the first half of the year, appear promising looking ahead, particularly with the expected inflows to the Port City project and for new manufacturing projects. The expected finalization of new legislation for the Port City within a month will result in the realization of investment by those who have already completed due diligence on such investment. Other expected investments include import alternative industries as well as investments by international financial institutions. With regard to portfolio flows, foreign inflows to the government securities market have already shown signs of resumption. The stock market indices have improved to pre-COVJD levels.
The tourism sector has been supported by the flourishing domestic tourism. With increased emphasis on domestic agriculture, agro-based industries and resource-based industries, domestic economic activity has seen a remarkable turnaround with more opportunities being created for entrepreneurs to flourish, and available economic indicators point towards a promis ing recovery in the second half of the year, following the setback in the first half.
Given these developments, the exchange rate has sharply appreciated since mid-April, and remains stable at appreciated levels allowing the Central Bank to accumulate reserves through market purchases of foreign exchange. In fact, official reserves of the Central Bank increased to US dollars 7.4 billion by end August 2020, and the Government has repeatedly expressed its ability and willingness to meet all its debt obligations falling due in the period ahead. The recently introduced measures to entice foreign investors to the government securities market and the real economy through an attractive foreign exchange swap arrangement are likely to help enhance foreign currency inflows, in addition to the support of friendly countries, such as the swap arrangement with the Reserve Bank of India in July 2020 and the expected disbursement of the 21 1<1 tr anche of the Foreign Currency Term Financing Facility proceeds from the China Development Bank in October 2020.
Sri Lanka's policy environment remains facilitative of enabling high economic growth beyond the recovery phase while preserving macroeconomic stability. On the back of over 11 years of well anchored mid-single dig it levels of inflation, the Central Bank has pursued an increasingly accommodative monetary policy stance. Fiscal policy, while remaining focused on supporting the economy, will return to a path of consolidation as envisaged in the Government's policy framework, "Vistas of Prosperity and Splend our". Hence, both fiscal and monetary policies have prioritized supporting people, businesses and thereby the economy, without jeopardizing the ma croeconomic balance of the country.
Given these circumstances, the Government of Sri Lanka wishes to reaffirm to foreign investors that ha ve put faith in Sri Lanka continuously over the past several years that Sri Lanka remains willing and able to meet its debt obligations, as it has done impeccably in the past. In fact, Sri Lanka is one of the few countries to have recognized the external sector pressures and decisively curtailed all non- essential imports with a view to prioritize external debt service obligations.
Furthermore, the press release added that all payment transactions for the repayment of the International Sovereign Bond of US dollars 1 billion maturing on 04 October 2020 have already been lined up and funds will be credited to the paying agent's account on 02 October 2020. It is puzzling that Moody's has downgraded Sri Lanka on the eve of this repayment, which seems similar to the previous premature and reckless downgrades by rating agencies in the immediate aftermath of the en d of the internal conflict in 2009 and during the political impasse at end 2018.
Accordingly, foreign investors are invited not to be dissuaded by the recent unwarranted rating downgrade and the erroneous analysis published recklessly, but to be guided by improving economic conditions as outlined above. As in the past, any investor can approach the Ministry of Finance, the State Ministry of Money and Capital Market and State Enterprise Reforms, and the Central Bank of Sri Lanka, and the highest level officials of these entities remain committed to facilitate any one-on-one or roadshow d is cussions with investors.
In addition, the Government will commence regular roadshows to strengthen investor relations following the announcement of the National Budget in November 2020, which will provide further clarity on the Government's medium term fiscal and financing plans.
---
Unlimited music streaming platform in Sri Lanka
SLT-Mobitel, the nation's ICT and Telecommunications Service Provider recently partnered with Spotify, to mark their launch in Sri Lanka. Spotify is a paid premium music streaming app which allows subscribers to listen to music to their hearts content. Both, SLT-Mobitel Post-Paid and Pre-Paid customers will now be able to enjoy Spotify by activating a monthly recurring subscription or one-time subscription plan and access unlimited music streaming and downloading facilities.
The subscription charges will get added to the user's customary billing, where payment will be deducted in real time. Starting from the payment date, the user will be able to access Spotify and download their favourite songs, for the next 30 days. Users who sign up for their first monthly subscription will receive an additional one month, courtesy of Spotify. The one-month subscription plan is not applicable with one-time subscription plans. SLT-Mobitel data rates, depending on the user's respective broadband charges, will apply.
Spotify also has some exciting features that will provide SLT-Mobitel customers with the opportunity to listen to ad-free music, access millions of uninterrupted music under one platform, play any song they like, anywhere they go, and also be able to enjoy their music offline.
SLT-Mobitel customers can select their preferred premium package under four categories; Individual, Duo, Family, Student. Each category has recurring and non-recurring plans. After one month of free streaming, the package will activate once the offer period terminates. While both, the Individual and Student premiums are limited to one account user, the Duo package offers two accounts and the Family premium is accessible through six accounts. To view Spotify plans, users can log on to https://spoti.fi/3aLWvce
Sri Lanka using 'sovereign power' over economy: CB Governor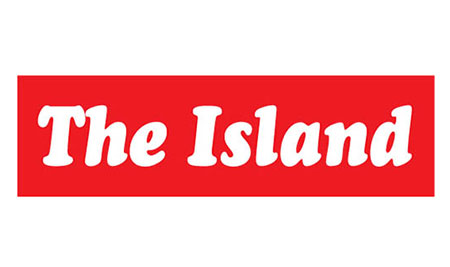 by Sanath Nanayakkare
Anyone conversant with the elements of a political economy would know that Sri Lanka is using its 'sovereign power' to manage the different dynamics of the economy in a sustainable manner, Professor W. D Lakshman Governor of the Central Bank said on Wednesday.
"Some critics are saying that we adopt a so-called modern monetary theory. That's not the case. In fact, Sri Lanka is using its sovereign power in a number of economic aspects to honour its external debt repayment commitments as well as to reduce its debt burden in the medium term as well as achieve resilient growth in the medium to long term, he said.
"We make policy decisions to boost our gross foreign reserves, meet our external debt servicing, to facilitate monetary expansion, to boost our GDP growth, to strengthen our current account balance and manage our domestic and external economic variables in a sustainable manner. This is not a modern monetary theory. This is an age-old tool used by central banks around the world when the circumstances demand it, he said.
"Certain trade-offs will be necessary when dealing with an economy which has a big fiscal gap to bridge. There are efforts to push Sri Lanka towards the IMF again which would in turn have influence on our policymaking. We have taken policy measures to stabilize the economy and we have adequate reserve levels to meet our debt repayments. Meanwhile, we are in negotiations with overseas central banks and multilateral agencies to further boost our reserve level and it would materialise within a matter of weeks," he noted.
"One of the tools the Central Bank has introduced is in respect of repatriation of export proceeds into Sri Lanka and conversion of such proceeds into Sri Lankan rupees in order to strengthen the foreign exchange situation of the country," he said.
The Governor made these remarks while delivering the keynote speech at a webinar organised by the Veemansa Initiative led by its Managing Director Luxman Siriwardene – the former Executive Director of Pathfinder Foundation.
The webinar revolved round the topic 'External debt situation in Sri Lanka: Are we heading for a resolution or crisis?'
Professor Sirimal Abeyratne, Prof. Sumanasiri Liyanage, Dr. Nishan de Mel and Dr. Ravi Liyanage were the other speakers on the panel.
CSE on the rebound; indices close positive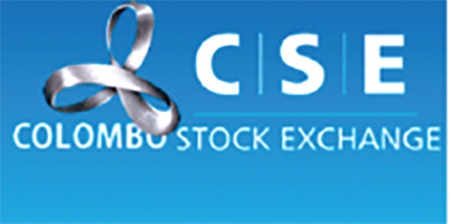 By Hiran H.Senewiratne
CSE produced signs of a rebound yesterday with both indices closing positive, though turnover remained low. Central Bank Governor W.D Lakshman's recent statement on managing foreign reserves gave some boost to the market yesterday, stock market analysts said.
The index experienced a zigzag movement within the early hours of trading; thereafter, it recorded a slight up-trend as it reached its intraday high of 7,439. Later, the market witnessed a down-trend at mid-day, followed by a sideways movement and closed at 7,372, gaining 43 points during the month of February, market sources said.
It is said the banking sector dominated turnover with a contribution of considerable parcel trades in Sampath Bank, Commercial Bank and HNB.
Further, the Commercial Bank's impressive quarterly results during the recent turbulent period also built investor confidence. Commercial Bank was able to register a18 percent net interest income when other banks were reporting a decline. Its share price increased by Rs. 3 or 3.5 percent. On the previous day, its shares started trading at Rs. 85 and at the end of the day they moved up to Rs. 88. Due to the positive growth results, the bank announced a Rs. 4.40 dividend per share, plus a Rs. 2 script divergent for every share.
Further, Sampath Bank shares also appreciated in both crossing and retail. In crossings its shares appreciated by Rs. 1.At the end of the day they moved up to Rs. 154.50. In the retail market, its shares moved up by Rs. 2 or 1.3 percent. Previously, its shares fetched Rs. 154 and at the end of yesterday they moved up to Rs. 156.
Amid those developments, both indices moved upwards. The All Share Price Index went up by 104.48 points and S and P SL20 rose by 67.78 points. Turnover stood at Rs. 3 billion with four crossings. Those crossings were reported in Sampath Bank, where 3.9 million shares crossed for Rs. 602.2 million, its share price being Rs. 154.50, HNB 375,000 shares crossed for Rs. 39.4 million, its shares traded at Rs. 105, Pan Asia Power 9.5 million shares crossed for Rs. 33.2 million, its shares traded at Rs. 3.50 and Access Engineering 1.2 million shares crossed for Rs. 28.2 million; its shares traded at Rs. 24.
In the retail market top five companies that mainly contributed to the turnover were, Expolanka Rs. 450 million (10 million shares traded), JKH Rs. 205 million (1.3 million shares traded), Browns Investments Rs. 199 million (34.9 million shares traded), Sampath Bank Rs. 191 million (1.2 million shares traded) and Dipped Products Rs. 137.7 million (2.8 million shares traded). During the day 101 million share volumes changed hands in 18046 transactions.
During the day, Expolanka, the biggest contributor to the turnover, saw its share price appreciating by Rs. 6.20 or 15 percent. Its share price quoted on the previous day was Rs. 41 and at the end of trading yesterday it moved up to Rs. 47.
Sri Lanka's rupee quoted wider at 193.50/195.50 levels to the US dollar in the spot next market on Thursday while bond yields remained unchanged, dealers said. The rupee last closed in the spot market at 194.50/195.00 to the dollar on Wednesday.