Smallholders hold the key to productivity in Sri Lanka's tea industry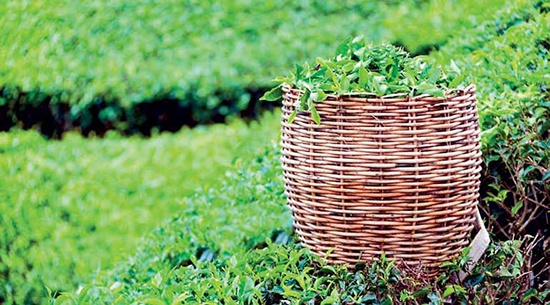 Recipe for reform:
By K.L Gunaratne (chairman, Sri Lanka Federation of Tea Smallholders)
With nearly 500,000 smallholders in total, the tea smallholder sector is a significant contributor to the production and output of Ceylon Tea in Sri Lanka, and across the globe. We are often called the 'backbone' of our tea industry, and with good reason.
16% of Sri Lanka's arable land belongs to the tea sector. Of this, tea smallholders operate in 60% of the total tea land and account for more than 70% of the total tea produced. According to the Tea Control Act, tea lands between 20 perches and 10 acres are considered "Tea Small Holdings" across the country.
I am a tea smallholder myself. My journey began in 1977 with a 2-acre tea land. I now operate three small tea lands while simultaneously serving as the chairman of the Sri Lanka Federation of Tea Smallholders. Running a smallholding over the past three decades (or more) has not been an easy feat. No matter how big or small your tea plot is, ensuring that the land is well managed, tea is correctly harvested, and the quality of Ceylon Tea is upheld are challenging standards to meet every day.
Currently, a great deal is being made about the tea industry and tea companies being in hot water over concerns on wages, productivity, output, and quality. As such we felt it was important to share lessons from a tea smallholder perspective to help refine best practices and discover a sustainable way forward. It is essential that the industry – as a collective – ensures a paradigm shift in the way we've been managing this sector. While it is true that the industry was introduced by the British in 1867, the challenges we face today are totally different from then, and there is no reason as to why our management practices should not evolve with the times.
Basic industry dynamics
Tea smallholder plantations are found commonly across the island. Most low-country tea comes from plantations in Ratnapura, Galle, Matara and Kalutara. Mid-country smallholdings are widespread across, Kegalle and Kandy. Up-Country tea comes from Nuwara Eliya and Uwa. A majority of tea smallholders are both managers and harvesters of their lands. Small tea plots are easy to manage, and if you own one, you and your family will likely tend to it. The larger the tea plot, the more decentralised management becomes – quite similar to the basics of how the much larger tea companies function. However, unlike the big tea companies – widely known as Regional Plantation Companies (RPCs) – smallholders are not bound by a 'Collective Agreement' when it comes to the matter of worker compensation. Sri Lanka's Industrial Disputes Act of 1950 defines the 'Collective Agreement' as an agreement relating to the terms and condition of employment of workmen in any industry. Within the tea industry, this agreement mainly focuses on worker remuneration and is renegotiated every two years.
With wage negotiations approaching early next year, industry actors across the board seem to be at cross-roads on the best way forward. The only point on which there seems to be much agreement is that reform is needed and urgently. This is a battle fought every two years, and unfortunately, there are no winners; only losers. By contrast, smallholders like us who are not bound by such an agreement have the independence to make decisions we feel are best for our workers, the industry and the legacy of Ceylon Tea.
While we use the Collective Agreement as a benchmark for the rate of payment, we have one crucial advantage, which is that we have the freedom to decide on the model of payment. For us, the Collective Agreement is only a guideline. Our main focus is therefore in ensuring that we are able to offer workers a method of payment that is attractive, while still remaining sustainable as a business.
Lesson from tea smallholders
Here's how we work: As a baseline, tea harvesters are paid a rate of Rs. 30 for every kilo they harvest. Some harvesters pluck up to an average of 30 kgs on a good day. A good day is when the weather, the soil and harvesting practices are all in our favour. Leaves on each tea bush are harvested on rotation every 7-10 days. This means that leaves from each bush are plucked at least three times a month. A tea plot needs more than just the expertise of tea harvesters to yield a successful output. Besides tea harvesters, we also have other fieldworkers who engage in manual labour oriented tasks like weeding, manuring and up-keeping estate infrastructure who are paid a daily wage of Rs. 1000. These fieldworkers work 8 hours a day.
As illustrated above, for tea harvesters, our method of payment is far from an unrewarding, fixed daily wage model. Instead, each harvester is paid for the kilos of tea they yield – which is to say: a productivity linked model of remuneration.
Until the 2000s, like the RPCs, tea smallholders also paid harvesters and tea workers a daily wage. However, we found that this became a real challenge when trying to retain workers and maintain profitability, and so a collective decision was taken by tea smallholders to shift towards a productivity-linked wage, as we saw this to be far more efficient and effective for the industry.
Speaking from direct personal experience, the ability to remunerate tea harvesters based on output has been liberating for them and for myself. While this has helped me manage my tea lands better and yield higher output, it has also given me the time to venture into other areas of work I am passionate about. For instance, I was able to pursue my passion of setting up the National Pre-School Development Foundation; this foundation aims to train pre-school teachers in Early Childhood Development within plantation communities. For tea harvesters, moving out of a daily payment system has opened up a path for them to secure higher earnings while increasing mobility of labour – meaning that workers were freed up to actively pursue work on different smallholder plots in order to boost their earnings even further.
Over the past few years, tea harvesters who work on smallholder plots have evolved into entrepreneurs themselves. Driven by the need to improve efficiency and output, harvesters themselves have become 'agents of change'. Management and production practices have become smarter, output-oriented and have resulted in improvements in the quality of the tea leaf itself.
A recent study by the International Labour Organisation confirms these observations which I have personally witnessed over the years as a smallholder, namely: that casual workers engaged in tea smallholdings usually earn a higher daily wage compared to the plantation workers and contribute towards more productive work (Future of work for Tea Smallholders in Sri Lanka, ILO, 2018). This is simply due to the fact that the people we contract to work on our plots are paid solely based on their productivity.
Over the years, although the tea smallholder sector has evolved to suit the times, it is unfortunate that the rest of our industry has been held back from progress by forcing the continuation of a basic wage system that does not prioritize or sufficiently reward productivity. RPCs continue to play an important role in our industry – particularly in terms of upholding the international image and reputation of Ceylon Tea through their commitments to securing international standards and certifications.
Hence it is essential that the RPCs are able to continue operations in a sustainable manner. A collapse in the RPC sector would create major risks to the entire industry's reputation for the highest quality standards and its capacity for innovation – given that more recent advancements in mechanization, climate-friendly factories, use of drone technology and IT to optimize production and supply chain have only been made possible due to their investments. Such advancements can only be scaled down to provide benefits to tea smallholders once a path to implementation has been cleared by RPCs. Failure to facilitate this progress will ultimately jeopardize the sustainability of the entire industry.
Moreover, the first and most pressing solution to this dilemma is obvious to all parties. The wage model must be revised. Our experience as tea smallholders is clear proof of this fact and should not be lightly disregarded. We are all advocates of our tea, and what hurts one sector of our industry will ultimately impact all of us. A paradigm shift is necessary, and it can only start with a long-overdue update to the way in which, workers are paid.
(The writer is the chairman of the Sri Lanka Federation of Tea Small Holders. The Federation of Tea Small Holders is an industry body aimed at promoting the advancement and development of tea smallholdings in the country. In 2018, tea smallholders contributed more than 70% of the overall tea production in the country.)
---
Unlimited music streaming platform in Sri Lanka
SLT-Mobitel, the nation's ICT and Telecommunications Service Provider recently partnered with Spotify, to mark their launch in Sri Lanka. Spotify is a paid premium music streaming app which allows subscribers to listen to music to their hearts content. Both, SLT-Mobitel Post-Paid and Pre-Paid customers will now be able to enjoy Spotify by activating a monthly recurring subscription or one-time subscription plan and access unlimited music streaming and downloading facilities.
The subscription charges will get added to the user's customary billing, where payment will be deducted in real time. Starting from the payment date, the user will be able to access Spotify and download their favourite songs, for the next 30 days. Users who sign up for their first monthly subscription will receive an additional one month, courtesy of Spotify. The one-month subscription plan is not applicable with one-time subscription plans. SLT-Mobitel data rates, depending on the user's respective broadband charges, will apply.
Spotify also has some exciting features that will provide SLT-Mobitel customers with the opportunity to listen to ad-free music, access millions of uninterrupted music under one platform, play any song they like, anywhere they go, and also be able to enjoy their music offline.
SLT-Mobitel customers can select their preferred premium package under four categories; Individual, Duo, Family, Student. Each category has recurring and non-recurring plans. After one month of free streaming, the package will activate once the offer period terminates. While both, the Individual and Student premiums are limited to one account user, the Duo package offers two accounts and the Family premium is accessible through six accounts. To view Spotify plans, users can log on to https://spoti.fi/3aLWvce
Sri Lanka using 'sovereign power' over economy: CB Governor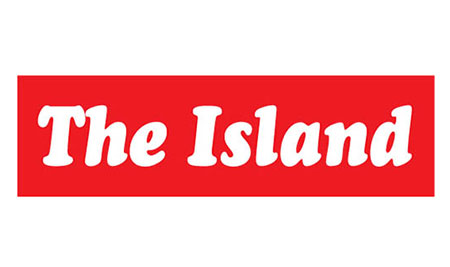 by Sanath Nanayakkare
Anyone conversant with the elements of a political economy would know that Sri Lanka is using its 'sovereign power' to manage the different dynamics of the economy in a sustainable manner, Professor W. D Lakshman Governor of the Central Bank said on Wednesday.
"Some critics are saying that we adopt a so-called modern monetary theory. That's not the case. In fact, Sri Lanka is using its sovereign power in a number of economic aspects to honour its external debt repayment commitments as well as to reduce its debt burden in the medium term as well as achieve resilient growth in the medium to long term, he said.
"We make policy decisions to boost our gross foreign reserves, meet our external debt servicing, to facilitate monetary expansion, to boost our GDP growth, to strengthen our current account balance and manage our domestic and external economic variables in a sustainable manner. This is not a modern monetary theory. This is an age-old tool used by central banks around the world when the circumstances demand it, he said.
"Certain trade-offs will be necessary when dealing with an economy which has a big fiscal gap to bridge. There are efforts to push Sri Lanka towards the IMF again which would in turn have influence on our policymaking. We have taken policy measures to stabilize the economy and we have adequate reserve levels to meet our debt repayments. Meanwhile, we are in negotiations with overseas central banks and multilateral agencies to further boost our reserve level and it would materialise within a matter of weeks," he noted.
"One of the tools the Central Bank has introduced is in respect of repatriation of export proceeds into Sri Lanka and conversion of such proceeds into Sri Lankan rupees in order to strengthen the foreign exchange situation of the country," he said.
The Governor made these remarks while delivering the keynote speech at a webinar organised by the Veemansa Initiative led by its Managing Director Luxman Siriwardene – the former Executive Director of Pathfinder Foundation.
The webinar revolved round the topic 'External debt situation in Sri Lanka: Are we heading for a resolution or crisis?'
Professor Sirimal Abeyratne, Prof. Sumanasiri Liyanage, Dr. Nishan de Mel and Dr. Ravi Liyanage were the other speakers on the panel.
CSE on the rebound; indices close positive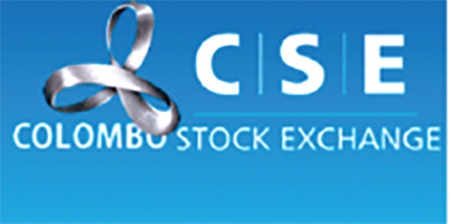 By Hiran H.Senewiratne
CSE produced signs of a rebound yesterday with both indices closing positive, though turnover remained low. Central Bank Governor W.D Lakshman's recent statement on managing foreign reserves gave some boost to the market yesterday, stock market analysts said.
The index experienced a zigzag movement within the early hours of trading; thereafter, it recorded a slight up-trend as it reached its intraday high of 7,439. Later, the market witnessed a down-trend at mid-day, followed by a sideways movement and closed at 7,372, gaining 43 points during the month of February, market sources said.
It is said the banking sector dominated turnover with a contribution of considerable parcel trades in Sampath Bank, Commercial Bank and HNB.
Further, the Commercial Bank's impressive quarterly results during the recent turbulent period also built investor confidence. Commercial Bank was able to register a18 percent net interest income when other banks were reporting a decline. Its share price increased by Rs. 3 or 3.5 percent. On the previous day, its shares started trading at Rs. 85 and at the end of the day they moved up to Rs. 88. Due to the positive growth results, the bank announced a Rs. 4.40 dividend per share, plus a Rs. 2 script divergent for every share.
Further, Sampath Bank shares also appreciated in both crossing and retail. In crossings its shares appreciated by Rs. 1.At the end of the day they moved up to Rs. 154.50. In the retail market, its shares moved up by Rs. 2 or 1.3 percent. Previously, its shares fetched Rs. 154 and at the end of yesterday they moved up to Rs. 156.
Amid those developments, both indices moved upwards. The All Share Price Index went up by 104.48 points and S and P SL20 rose by 67.78 points. Turnover stood at Rs. 3 billion with four crossings. Those crossings were reported in Sampath Bank, where 3.9 million shares crossed for Rs. 602.2 million, its share price being Rs. 154.50, HNB 375,000 shares crossed for Rs. 39.4 million, its shares traded at Rs. 105, Pan Asia Power 9.5 million shares crossed for Rs. 33.2 million, its shares traded at Rs. 3.50 and Access Engineering 1.2 million shares crossed for Rs. 28.2 million; its shares traded at Rs. 24.
In the retail market top five companies that mainly contributed to the turnover were, Expolanka Rs. 450 million (10 million shares traded), JKH Rs. 205 million (1.3 million shares traded), Browns Investments Rs. 199 million (34.9 million shares traded), Sampath Bank Rs. 191 million (1.2 million shares traded) and Dipped Products Rs. 137.7 million (2.8 million shares traded). During the day 101 million share volumes changed hands in 18046 transactions.
During the day, Expolanka, the biggest contributor to the turnover, saw its share price appreciating by Rs. 6.20 or 15 percent. Its share price quoted on the previous day was Rs. 41 and at the end of trading yesterday it moved up to Rs. 47.
Sri Lanka's rupee quoted wider at 193.50/195.50 levels to the US dollar in the spot next market on Thursday while bond yields remained unchanged, dealers said. The rupee last closed in the spot market at 194.50/195.00 to the dollar on Wednesday.