AIA value of new business up 22 percent quarter-on-quarter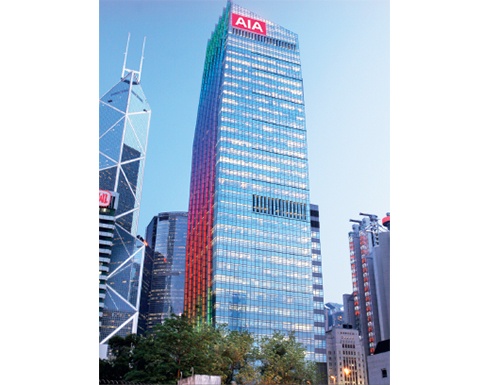 AIA Group Limited (the "Company"; stock code: 1299) announces key new business indicators for the third quarter ended 30 September 2020.
KEY FINANCIAL SUMMARY
= Value of new business (VONB) of US$706 million, up 22 per cent
= Annualised new premiums (ANP) grew 21 per cent to US$1,359 million
= VONB margin of 51.6 per cent, consistent with the second quarter of 2020
= Total weighted premium income (TWPI) up 7 per cent from the third quarter of 2019
Lee Yuan Siong, AIA's Group Chief Executive and President, said:
"The Group has delivered strong sequential growth in the third quarter with VONB up 22 per cent compared to the second quarter, building on the strong momentum as restrictions eased. TWPI grew 7 per cent year-on-year and our in-force business continues to demonstrate resilience with strong persistency.
"The COVID-19 pandemic has been well controlled in many of the markets where AIA operates, following the easing of containment measures. While remote completion continues to account for a significant proportion of new business in some markets, we have generally seen an increase in the proportion of our sales sourced from face-to-face meetings.
"Working practices have changed dramatically as a result of the pandemic. For example, the Group's travel costs were down 75 per cent in the third quarter compared to last year while collaboration and connectivity across the Group have increased markedly. In the last 30 days, our people conducted close to 280,000 video calls and one million online audio calls, a step change from previous practices.
"Embracing technology, including the associated changes to our ways of working, is an essential part of our strategic goal to transform AIA. While still early in this multi-year journey, we are making good progress.
"Some of our businesses are already highly digital, allowing them to adapt quickly and deliver strong results even during this exceptional operating environment. For example, our joint venture in India, Tata AIA Life, generated excellent year-on-year VONB growth in the third quarter despite the continuing lockdowns, helped by wide adoption of new remote selling capabilities. Moving the recruitment process online at AIA China has also helped achieve very strong growth in new agency recruits in 2020 as we grow capacity across the business.
"We have made significant strategic progress in the last few months. Our Mainland China business achieved a landmark as we successfully completed the conversion to a wholly-owned life insurance subsidiary on 1 October.
"I am delighted that AIA China was recently granted approval by the China Banking and Insurance Regulatory Commission to begin preparations to establish a new branch in Sichuan. This new branch will be our first branch in Western China and is the first step in our ambitious plans to expand the geographical coverage of AIA China."
"The Group also announced a long-term strategic partnership with Practo Pte. Ltd., India's leading digital healthcare platform with a network of 70,000 top-tier hospitals and clinics, and Tata AIA Life extended our strategic partnership with IndusInd Bank Limited for a further 10 years.
"I am very proud that AIA continues to provide peace of mind and security to our millions of customers and that our businesses have adapted with speed and agility to the rapidly-changing operating environment. Our teams are working hard every day to deliver our strategic plans and transform AIA into a simpler, faster, more connected organisation. While the near-term outlook for the pandemic continues to be uncertain, I am confident that AIA is well positioned to leverage the structural growth drivers of life and health insurance across Asia, delivering long-term sustainable value for our shareholders and enabling Healthier, Longer, Better Lives for our customers."
SUMMARY FOR THE THIRD QUARTER
In the third quarter of 2020, the Group delivered strong momentum in new business sales. VONB increased by 22 per cent compared to the second quarter of 2020, driven by sequential quarter-on-quarter growth from almost all of our markets. VONB margin was consistent with the second quarter as the reduction from economic assumption changes and geographical mix shifts was offset by reduced acquisition expense overruns as quarterly sales momentum improved. Across our agency businesses, we have continued to build future capacity with new recruits up more than 20 per cent compared to the third quarter of 2019.
While sales volumes during the first nine months of 2020 were lower than for the same period last year, the overall scale of our in-force business has continued to increase. TWPI of US$8,797 million increased 7 per cent compared with the third quarter of 2019. Persistency has remained strong and, in the third quarter, there has been an improvement in the adverse lapse experience in the first half of the year for our operations in Thailand and Malaysia. The positive medical claims experience that we reported for the Group in the first half of 2020 has also normalised in the third quarter and experience was in line with our expectations .
The third quarter of 2020 marked a historic change for AIA China, beginning with the incorporation of our new subsidiary in Mainland China on 9 July. Our people worked tirelessly on the conversion process, which included coordination with more than 2,000 counterparties and 150 government departments across the country. Within three months of its incorporation, AIA Life Insurance Company Limited assumed operational control of our business in Mainland China on 1 October. This new corporate structure is critical for delivering our ambitious expansion plans and, following regulatory approval, we are now progressing with preparations for our new branch in Sichuan. In the third quarter, VONB from AIA China was broadly similar to the second quarter before allowing for 5 per cent withholding tax, which has been applied since 9 July. AIA China remained the largest contributor to the Group's VONB. In the first nine months of 2020, we have continued to grow our high-quality Premier Agency force and our disciplined execution has achieved a double-digit increase in new recruits, total agents and also agency leaders.
Our business in Hong Kong delivered modest quarter-on-quarter growth in VONB, driven by increased sales to our domestic customer segment. Sales to Mainland Chinese visitors remained close to zero in the third quarter given the ongoing mandatory quarantine requirement.
AIA Thailand achieved strong quarter-on-quarter growth in the third quarter as sales momentum returned to both agency and bancassurance channels. Our businesses in Singapore and Malaysia delivered excellent quarter-on-quarter growth with VONB more than double the second quarter and also significantly above the third quarter of 2019.
The easing of movement restrictions across many markets supported excellent quarter-on-quarter growth in VONB for our Other Markets segment. Tata AIA Life achieved excellent year-on-year growth on a like-for-like basis despite the ongoing disruption to the Indian economy from the pandemic and has now become the market leader in retail protection business. All of our other individual markets in this segment delivered quarter-on-quarter growth in VONB.
OUTLOOK
After the sharp contraction in the global economy in the first half of 2020, some countries have returned to growth in the third quarter, including Mainland China. Economic recovery has diverged significantly at the country level, driven by the effectiveness of pandemic containment measures and government policies as well as the importance and competitiveness of manufacturing industries. The medium-term outlook remains highly uncertain given COVID-19 infections have been rising in many countries and political and trade tensions remain elevated. However, the demand for AIA's products and services will continue to grow over the long term, powered by the structural drivers of rising wealth, low insurance penetration levels and limited social welfare across Asia. AIA is uniquely positioned through our powerful distribution, differentiated propositions, leading brand and financial strength to capture the enormous long-term opportunities in the Asian life and health insurance market.
FOREIGN EXCHANGE VOLATILITY
AIA receives the vast majority of its premiums in local currencies and we closely match our local assets and liabilities to minimise the economic effects of foreign exchange movements. When reporting the Group's consolidated figures, there is a currency translation effect as we report in US dollars. We have provided growth rates and commentaries on CER unless otherwise stated, since this provides a clearer picture of the underlying performance of the businesses.
---
Unlimited music streaming platform in Sri Lanka
SLT-Mobitel, the nation's ICT and Telecommunications Service Provider recently partnered with Spotify, to mark their launch in Sri Lanka. Spotify is a paid premium music streaming app which allows subscribers to listen to music to their hearts content. Both, SLT-Mobitel Post-Paid and Pre-Paid customers will now be able to enjoy Spotify by activating a monthly recurring subscription or one-time subscription plan and access unlimited music streaming and downloading facilities.
The subscription charges will get added to the user's customary billing, where payment will be deducted in real time. Starting from the payment date, the user will be able to access Spotify and download their favourite songs, for the next 30 days. Users who sign up for their first monthly subscription will receive an additional one month, courtesy of Spotify. The one-month subscription plan is not applicable with one-time subscription plans. SLT-Mobitel data rates, depending on the user's respective broadband charges, will apply.
Spotify also has some exciting features that will provide SLT-Mobitel customers with the opportunity to listen to ad-free music, access millions of uninterrupted music under one platform, play any song they like, anywhere they go, and also be able to enjoy their music offline.
SLT-Mobitel customers can select their preferred premium package under four categories; Individual, Duo, Family, Student. Each category has recurring and non-recurring plans. After one month of free streaming, the package will activate once the offer period terminates. While both, the Individual and Student premiums are limited to one account user, the Duo package offers two accounts and the Family premium is accessible through six accounts. To view Spotify plans, users can log on to https://spoti.fi/3aLWvce
Sri Lanka using 'sovereign power' over economy: CB Governor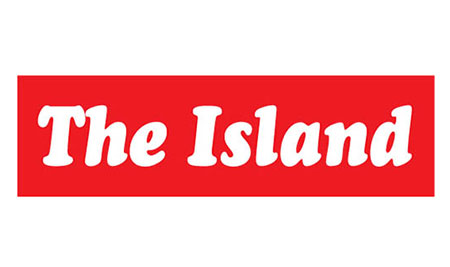 by Sanath Nanayakkare
Anyone conversant with the elements of a political economy would know that Sri Lanka is using its 'sovereign power' to manage the different dynamics of the economy in a sustainable manner, Professor W. D Lakshman Governor of the Central Bank said on Wednesday.
"Some critics are saying that we adopt a so-called modern monetary theory. That's not the case. In fact, Sri Lanka is using its sovereign power in a number of economic aspects to honour its external debt repayment commitments as well as to reduce its debt burden in the medium term as well as achieve resilient growth in the medium to long term, he said.
"We make policy decisions to boost our gross foreign reserves, meet our external debt servicing, to facilitate monetary expansion, to boost our GDP growth, to strengthen our current account balance and manage our domestic and external economic variables in a sustainable manner. This is not a modern monetary theory. This is an age-old tool used by central banks around the world when the circumstances demand it, he said.
"Certain trade-offs will be necessary when dealing with an economy which has a big fiscal gap to bridge. There are efforts to push Sri Lanka towards the IMF again which would in turn have influence on our policymaking. We have taken policy measures to stabilize the economy and we have adequate reserve levels to meet our debt repayments. Meanwhile, we are in negotiations with overseas central banks and multilateral agencies to further boost our reserve level and it would materialise within a matter of weeks," he noted.
"One of the tools the Central Bank has introduced is in respect of repatriation of export proceeds into Sri Lanka and conversion of such proceeds into Sri Lankan rupees in order to strengthen the foreign exchange situation of the country," he said.
The Governor made these remarks while delivering the keynote speech at a webinar organised by the Veemansa Initiative led by its Managing Director Luxman Siriwardene – the former Executive Director of Pathfinder Foundation.
The webinar revolved round the topic 'External debt situation in Sri Lanka: Are we heading for a resolution or crisis?'
Professor Sirimal Abeyratne, Prof. Sumanasiri Liyanage, Dr. Nishan de Mel and Dr. Ravi Liyanage were the other speakers on the panel.
CSE on the rebound; indices close positive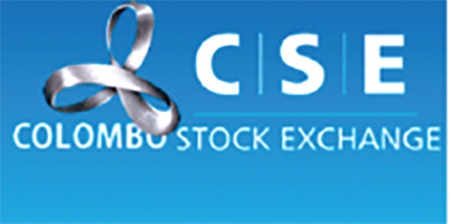 By Hiran H.Senewiratne
CSE produced signs of a rebound yesterday with both indices closing positive, though turnover remained low. Central Bank Governor W.D Lakshman's recent statement on managing foreign reserves gave some boost to the market yesterday, stock market analysts said.
The index experienced a zigzag movement within the early hours of trading; thereafter, it recorded a slight up-trend as it reached its intraday high of 7,439. Later, the market witnessed a down-trend at mid-day, followed by a sideways movement and closed at 7,372, gaining 43 points during the month of February, market sources said.
It is said the banking sector dominated turnover with a contribution of considerable parcel trades in Sampath Bank, Commercial Bank and HNB.
Further, the Commercial Bank's impressive quarterly results during the recent turbulent period also built investor confidence. Commercial Bank was able to register a18 percent net interest income when other banks were reporting a decline. Its share price increased by Rs. 3 or 3.5 percent. On the previous day, its shares started trading at Rs. 85 and at the end of the day they moved up to Rs. 88. Due to the positive growth results, the bank announced a Rs. 4.40 dividend per share, plus a Rs. 2 script divergent for every share.
Further, Sampath Bank shares also appreciated in both crossing and retail. In crossings its shares appreciated by Rs. 1.At the end of the day they moved up to Rs. 154.50. In the retail market, its shares moved up by Rs. 2 or 1.3 percent. Previously, its shares fetched Rs. 154 and at the end of yesterday they moved up to Rs. 156.
Amid those developments, both indices moved upwards. The All Share Price Index went up by 104.48 points and S and P SL20 rose by 67.78 points. Turnover stood at Rs. 3 billion with four crossings. Those crossings were reported in Sampath Bank, where 3.9 million shares crossed for Rs. 602.2 million, its share price being Rs. 154.50, HNB 375,000 shares crossed for Rs. 39.4 million, its shares traded at Rs. 105, Pan Asia Power 9.5 million shares crossed for Rs. 33.2 million, its shares traded at Rs. 3.50 and Access Engineering 1.2 million shares crossed for Rs. 28.2 million; its shares traded at Rs. 24.
In the retail market top five companies that mainly contributed to the turnover were, Expolanka Rs. 450 million (10 million shares traded), JKH Rs. 205 million (1.3 million shares traded), Browns Investments Rs. 199 million (34.9 million shares traded), Sampath Bank Rs. 191 million (1.2 million shares traded) and Dipped Products Rs. 137.7 million (2.8 million shares traded). During the day 101 million share volumes changed hands in 18046 transactions.
During the day, Expolanka, the biggest contributor to the turnover, saw its share price appreciating by Rs. 6.20 or 15 percent. Its share price quoted on the previous day was Rs. 41 and at the end of trading yesterday it moved up to Rs. 47.
Sri Lanka's rupee quoted wider at 193.50/195.50 levels to the US dollar in the spot next market on Thursday while bond yields remained unchanged, dealers said. The rupee last closed in the spot market at 194.50/195.00 to the dollar on Wednesday.